Ghana's Great Expectations – Interview with the Economist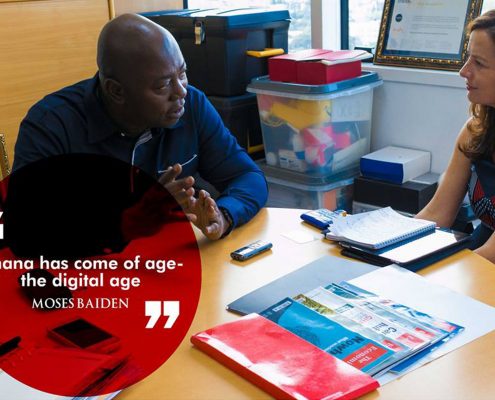 Today, Margins Group CEO Moses Baiden sat down with "The Economist" to discuss Ghana's transition into the new digital age. Moses Baiden said "Ghana has come of age, the digital age" – it is an exciting time to be a Ghanaian.
Where to Find us
12th Floor, Ridge Tower,
7th Avenue, Cruickshank Road,
Ridge.
P. O. Box KN785,
Accra, Ghana, West Africa
sales@margins-id.com
www.margins-id.com
(+233) 30 222 0499
(+233) 501 421 930
Opening Hours:
Monday-Friday: 8:00-17:00
Saturday: closed
Sunday: closed