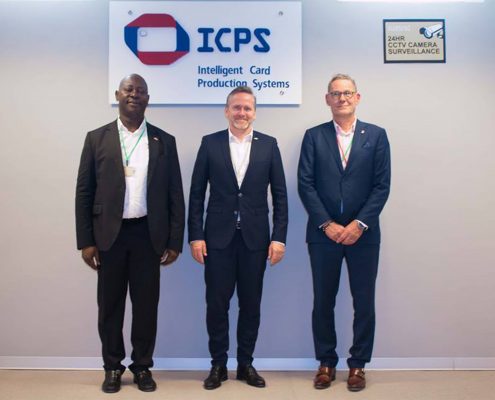 Queen Margrethe II of Denmark is in Ghana on an official visit to establish, strengthen and promote links between the two countries. The Queen was accompanied by several of her ministers including the Minister of Foreign Affairs Anders Samuelson. Today, Intelligent Card Production Systems (ICPS – a subsidiary of Margins Group) was honored to host the Foreign Minister and Danish Delegation at its factory in Accra. CEO Moses Baiden gave our esteemed Danish guests a full factory tour allowing them to experience the full production capacity of the facility.
Where to Find us
12th Floor, Ridge Tower,
7th Avenue, Cruickshank Road,
Ridge.
P. O. Box KN785,
Accra, Ghana, West Africa
sales@margins-id.com
www.margins-id.com
(+233) 30 222 0499
(+233) 501 421 930
Opening Hours:
Monday-Friday: 8:00-17:00
Saturday: closed
Sunday: closed